Feng Shui, translated as wind and water, is a timeless art. It has long been used in China to ensure the harmonious flow of energy or 'chi' through an environment. The belief that properly flowing energy promotes health, happiness and prosperity has been borne out over thousands of years and in every culture. Today, more and more people are discovering its power.
Why Feng Shui Works
Modern science tells us that everything seen and unseen, animate and inanimate is interconnected on a molecular level. In reality, there is no 'inner' and 'outer'. The environment affects the condition of your body, as well as your business.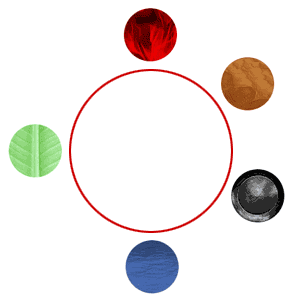 How it Works
The first step is to establish your individual needs. Then the tools of Feng Shui are used to balance the life supporting elements of water, wood, fire, earth and metal in your home or workspace; energy flow is improved, creating an environment for positive change.
top of page
Advancing Your Business
Have you ever noticed how some companies always seem to flourish, where others struggle for no apparent reason? For example, there's the neighborhood restaurant that changes hands every two years, but never quite seems to make it, while the one across the street is always buzzing with customers.
From large corporations, like British Airways, to financial institutions and retailers, a growing number of companies are calling on skilled Feng Shui consultants to help them re-energize and develop their businesses. And you can, too.
Sacred Currents can offer your business extensive advice in a single session or perform comprehensive consulting work – either alone or as part of a design team.
Feng Shui can improve your business by helping to:
attract new customers/business opportunities

enhance the company's reputation & profile

increase productivity

relieve employee stress and improve relations

create reception areas that increase business

design meetings and conferences for more successful outcomes

get a fresh start by eliminating negative energy in the environment

ensure that your business cards, website and other print materials reflect your intentions
Transforming Your Personal Life
Have you worked at the same job for years, but so far, no promotion? Why has your once wonderful relationship turned sour? You're making good money, but it seems to be 'flying out the window.' Can Sacred Currents help? Definitely.
Feng Shui can be beneficial if:
your life feels 'stuck'

you have financial problems

you've recently moved

you're experiencing health problems

there's been family discord

you're in a life transition, such as marriage, divorce or new job

you wish to re-energize your life with a fresh start
Furnishings, color palette and lighting can all be selected with Feng Shui principles in mind. Sacred Currents will work within your budget to maximize the good effects of your Feng Shui suggestions, while helping create an environment that is aesthetically pleasing and in harmony with your goals.
Judith's background in design and her excellent color sensibility allows her to work with you to create a balanced and beautiful home while incorporating your existing furnishings and style. If your plan is to redesign your home, Judith can work with you in choosing a contractor, planning a reconstruction, selecting furnishings, window treatments, flooring, artwork, etc.
Space Clearing
The ideal first step for any Feng Shui consultation is a Space Clearing. Every environment is like a sponge, so if the people who occupied your home before you were happy and moved to a bigger home, you inherit their good 'chi' or life energy. But if the person whose office you take over was fired, it doesn't bode well for your success.
Clearing of an environment or site preserves the good and cleanses the less auspicious. This ancient ritual has been practiced in every culture to honor the land and spirits, as well as to make a place sacred. Space Clearing sessions can be conduced independently or in conjunction with a Feng Shui Consultation.
Sacred Space
The natural order of things is to bless or consecrate a space once it is cleared. In truth it is a part of the clearing process. All religious, cultural and secular practices (or lack thereof) of the client are always respected. Any practice can be incorporated into the blessing ritual to further personalize it.
Rituals Performed include:
Traditional rice offering to bless a home or office

Closing ceremonies to complete relationships whether they are with people or the places we are leaving behind

Marking a passage in one's life, such as a divorce, special birthday, achievement

As part of an important event