FENG SHUI CONSULTATIONS
Judith Wendell is available for corporate, residential and retail consultations worldwide.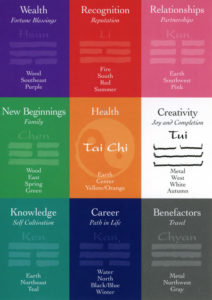 Feng Shui Site Assessment

Space Clearing


Design Specifics


Coaching – Feng Shui & Health


Nine Star Ki – Feng Shui Numerology
All consultations with Judith Wendell begin with an initial half hour phone call . This is to understand your needs and issues and it establishes the most appropriate services for you.
Feng Shui site assessment:
We will request your birth date so as to choose an auspicious date for the consultation.  This enables us as to prepare your feng shui astrology / numerology.

Prior to the consultation, we will ask for a floor plan for preliminary assessment.

On site evaluation of your home or office:  We use your specific goals to guide this in depth survey of your environment.  The application and synthesis of Black Hat Sect, Form School and Flying Star methodology.  These are applied to the site in order to make the most advantageous recommendations.

We make all specific Feng Shui recommendations in the context your budget, style and decorating needs.  Suggestions may include: furniture placement, the addition of particular accessories and the removal of other items, color choices and transcendental 'adjustments'.

Resources are available for any of the items you need for the adjustments.

We can also provide off-site consultations from floor plans and photos.
Space Clearing: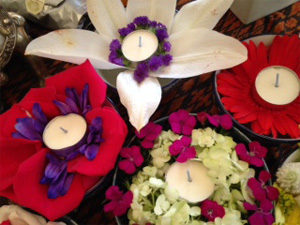 A space clearing cleanses the environment of predecessor energy or 'chi'.   This cleansing addresses the emotional residue that remains in an environment from our daily living and from those who have occupied the space before us.

Space clearing also balances or shields geo-pathic stress – disturbances.  These arise from within the earth and as well as from the building itself.

This cleansing is accomplished with dowsing techniques, sound, smoke and ritual.

Included in this process is a blessing of your environment.  Your religious, cultural or secular beliefs, practices or lack thereof are always respected.

An energy clearing can be done at any stage of the process and always enhances Feng Shui adjustments.
Design Specifics:
We help select specific colors, art, furniture shapes, lighting and accessories to take the Feng Shui analysis a step further.

This might mean that you will work directly on the design process.  It could also mean collaborating with your architect or interior designer on new construction or a renovation.

We research and 'shop' design showrooms, stores and other outlets to suit your budget and style.
Coaching – Feng Shui and Health:
Two follow up phone conversations of approximately 15 minutes each are included with your consultation.  After these you can select a series of follow up phone calls in order to help to support you in your process of implementing the adjustments and suggestions given.

The coaching process puts things in context as changes starts to  happen to allow for further recommendations to support your goals.  This may include additional site visits.

We recommend Chi enhancing practices and transcendental 'remedies' as needed.
Nine Star Ki – Feng Shui Numerology:
We use your birth date to determine your tendencies and compatibles.  They relate to the bagua or feng shui template.

We evaluate yearly and monthly indicators.

Best times to travel, sign contracts and plan important events can be recommended to you.

This can be done for employees, coworkers and family members as well.