Tedds ART Works Presents
FENG SHUI Design + ART
FEW SEATS REMAIN
The Lecture Series with Guest Speaker Judith Wendell,
Master Feng Shui Consultant
Sunday January 10, 2016
2:00pm – 4:00pm
Tedds ART Works 2422 North Dixie Highway, Wilton Manors Florida, 33305 0- 703-269-8244
Enjoy this discussion with guest Q&A.
FREE EVENT and limited to 20 guests.
Guests must register in advance by emailing tedd@tedddavisevents.com
Complimentary Adult Beverages & Snacks
Discover how Color, Shape + Images are used for  Potent Feng Shui Adjustments to Improve Your Life.
Five Element Theory is basic to the understanding of Feng Shui. The qualities of the Five Elements (Water, Wood, Fire, Earth + Metal) and their interactions with one another can enhance your finances, relationships, health and more.
Using the art in the gallery for illustration, Judith will discuss the individual qualities for each element and how they relate to us both personally (inner chi) and to the environment (outer chi.)
Feng Shui Design and Art is for you.
________________________________________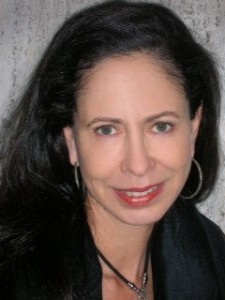 Since 1996, Judith Wendell, Master Feng Shui consultant and Integrative Interior Designer, has been explaining to her clients how their environments affect their life situations and then helping to improve them. She is the founder of SACRED CURRENTS; a company dedicated to creating vital and thriving environments.
ON EXHIBIT & A MUST SEEREBEL ART Rebellious Art by 3 Extradinory Artists
featuring the work of Fabrizio Cruz, Gianna DiBartolomeo & Susan David

Get Inspired in the New Year as you view these masterpieces of Textural Art, 3-D Mixed Media and Sculpture

GALLERY HOURS
TUES – SAT
11:00-5:00
By Appointment 703-269-8244

Additional Works On Exhibit and for sale In the Gallery Lounge by
Michael Jude Russo, Jim Cooper, Jim Hill and Tedd Davis

SUPPORT YOUR LOCAL ARTISTS
exhibit runs thru 2/1/16
Tedds ART Works 2422 North Dixie Highway, Wilton Manors Florida, 33305 0- 703-269-8244