An Introduction to Shamanic Feng Shui
by Rosalie Prinzivalli & Judith Wendell
Learn the basics and the essence of Feng Shui in this introductory workshop.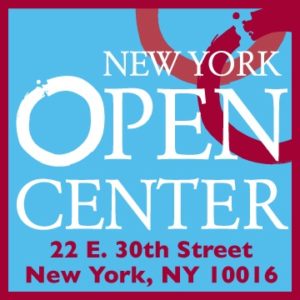 Shamanic Feng Shui is about much more than just moving furniture. It is about seeing, comprehending, and knowing how to shift Qi, energy. When old, stuck, negative energy patterns dissolve, people's lives change for the better. Whether you're coming to Feng Shui for your own benefits, or to help others, gain insights and tools to integrate positive changes into action.
Some of the techniques and rituals to manifest your highest intentions in health, wealth, home and relationships include:
The Art of Placement
Commanding Positions
Rituals to change how your environment affects your moods and your success.
Space clearing rituals for a fresher, healthier home or office.
Learn teachings from Tibetan Bon, Buddhist, Taoist and other world shamanic traditions.
Note: This workshop can be taken on it's own or as a prerequisite to the BTB Feng Shui Masters Certification Program.  There is a FREE INTRO to the Masters Training program on June 23, 7 pm.
A Full-Day Workshop
Saturday, July 15, 10-6pm
Members $117/ Nonmembers $170
17SSH53SA
You Might Also be Interested in:
June 16 & 17th
The Feng Shui of NYC & A Blessing Ceremony for the City of New York
– Creating a Better Life for the City & Its People: Workshop/Excursion in Central Park
More Info/Register

Location
New York Open Center
Rosalie Prinzivalli, MBA, was the first graduate to join the faculty, succeeding Dr. Edgar Sung in 2007. She started studying Feng Shui in 1996, but was studying Taoism, energy healing, meditation and astrology since the early 1980s. She served as Board Chair of the International Feng Shui Guild from 2006-2014.
Judith Wendell, BS, BTB, MFS, a Feng Shui expert, is a consultant to residential, corporate, and retail businesses. She also has a successful career in marketing and product development. She's been featured in The New York Times, CNN's Int'l Business, NBC's The Today Show, The Real Housewives of New York, Fox News, and other periodicals. Judith holds a 3-year accredited degree in BTB Feng Shui.
website: http://sacredcurrents.com/