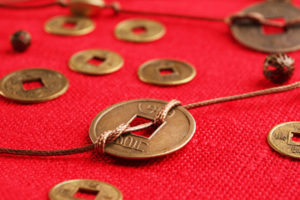 A ONE-DAY WORKSHP
Learn How To Create A More Abundant & Happier Life:
An Introduction to Shamanic Feng Shui
Saturday, July 30, 10am–6pm
16SSH53SA
Members: $117 / Nonmembers: $170
Rosalie Prinzivalli and Judith Wendell
In this workshop we will introduce you to the basics and the essence of Feng Shui. Shamanic Feng Shui is about much more than just moving furniture. It is about seeing, comprehending, and knowing how to shift Qi, energy. When old, stuck, negative energy patterns dissolve, people's lives change for the better. Whether you're coming to Feng Shui for your own benefits, or to help others, this seminar will give you insights and tools to put positive changes into action.
Topics will include:
• Techniques and Rituals to manifest  your highest Intentions regarding:  health, wealth, home, relationships
• The Art of Placement, Commanding  Positions, and more!
• Rituals to change how your environment affects your moods and your success
• Space Clearing Rituals for a fresher, healthier home or office
• Learn teachings from Tibetan Bon,  Buddhist, Taoist and other world  shamanic traditions
Note: This workshop is open to the public and also is  the prerequisite for registering in the New York State Licensed BTB Feng Shui Masters Training Program: Train as a Professional Feng Shui Consultant.
A ONE-DAY WORKSHP
Saturday, July 30, 10am–6pm
16SSH53SA
Members: $117 / Nonmembers: $170
Location
New York Open Center
New York City in Manhattan
https://www.opencenter.org/events/learn-how-to-create-a-more-abundant-happier-life-an-introduction-to-shamanic-feng-shui/