Shamanic Feng Shui Workshop in Nicaragua:
Using the Wisdom of the Ancients
to Support the Life You Want
(Check Back for Upcoming Dates)
I am thrilled to be sharing this workshop with you! I've created it with my friend and colleague, Ligia Elizondo with the intention of opening a new door for those wishing to learn the principles of Shamanic Feng Shui in an unexpected setting: a protected Nicaraguan cloud forest and a private islet on Lake Nicaragua.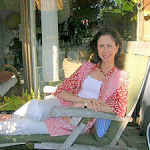 The workshop stems from a fortuitous event. I met Ligia in New York, where she asked me to help her reorganize her apartment according to feng shui principles and perform a space clearing/blessing ritual there. Ligia was so pleased with the results that a personal rapport was established, eventually leading to our good friendship.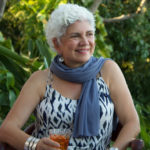 Ligia invited me to visit Nicaragua last May to learn about her native culture and meet her family and friends. I fell in love with Lake Nicaragua and the rain forest, which gave rise to the idea of organizing a workshop for those interested in Feng Shui and Ritual, who also cherish traveling to undiscovered sites.
But here's a preview…
During the first half of this extraordinary week February 12-19, 2017, is at El Bajo.
El Bajo is a 1,727 acres private cloud forest reserve and wildlife sanctuary,
located in a coffee producing area half an hour away from the capital city of Managua. The dew that veils this particular area, mostly at sunrise and sunset, nourishes a microclimate of lush vegetation usually found at much higher altitudes.
The feng shui workshop will take place at the reserve where 20 individual tepees have been designed and installed to provide unique and luxuriant lodging. The classes will be held in a natural setting, surrounded by the elements of earth, water, wood and air.
Lake Nicaragua is the largest lake in Central America. One of its natural wonders is the "Isletas de Granada", a group of 365 islets of volcanic origin formed when the volcano Mombacho blew its cone thousands of years ago. They are one of the most beautiful aquatic spots, and best kept secrets, on the continent. It is well known that the ancient tribes understood the sacredness and grace of Lake Nicaragua, creating worshiping altars at the many islands used as ceremonial sites.

At both locales, mornings will include yoga, all our meals will be exquisitely prepared vegetarian cuisine and there will be time to simply 'be'.
After checking out our Site, call (212-410-1832) or write to to get all your questions answered. Ligia and I are so looking forward to sharing our knowledge and experience with you in beautiful Nicaragua this winter.
With my very best, Judith
____________________________________________________
Integrative Interior Design ~ Feng Shui Consulting ~ Space Clearing
Judith Wendell 212-410-1832 917-903-9390
www.sacredcurrents.com judith@sacredcurrents.com
Sacred Currents 11 East 88th Street New York, NY 10128